Dinner on the Pier
Last month local winery, Casino Mine Ranch, Chef Kevin O'Connor, and event designers Host Creative combined forces and created a culinary experience for the books. The dinner itself took place on the Mill Street Pier in The Bridge District. Guests were invited to join a pre-dinner cocktail hour on the River Walk in front of public art piece, Subtile, and then guided to walk the riverfront towards the Pier, where they were met with a long farm-style table, greeted by Chef Kevin and his team to break bread together, family-style.
The Bridge District
The Bridge District  is a waterfront orientated urban mixed-use district located along the West Sacramento side of the Sacramento River. This district includes recreational amenities such as River Walk Park, Raley Field, Mill St. Pier, The Barn, and the newly installed Subtile art piece. The housing market is booming with the addition of Capitol Yards, Park Moderns, Habitat apartments, and the newly constructed 980 Central apartments. At development capacity, The Bridge District has the potential to house 12.5 million square feet of residential and commercial development (5,210 residential units and 7,290,000 square feet of commercial development). For more information on development opportunities, please contact Economic Development.
The Bridge District Specific Plan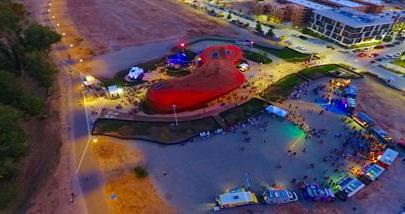 Mill Street Pier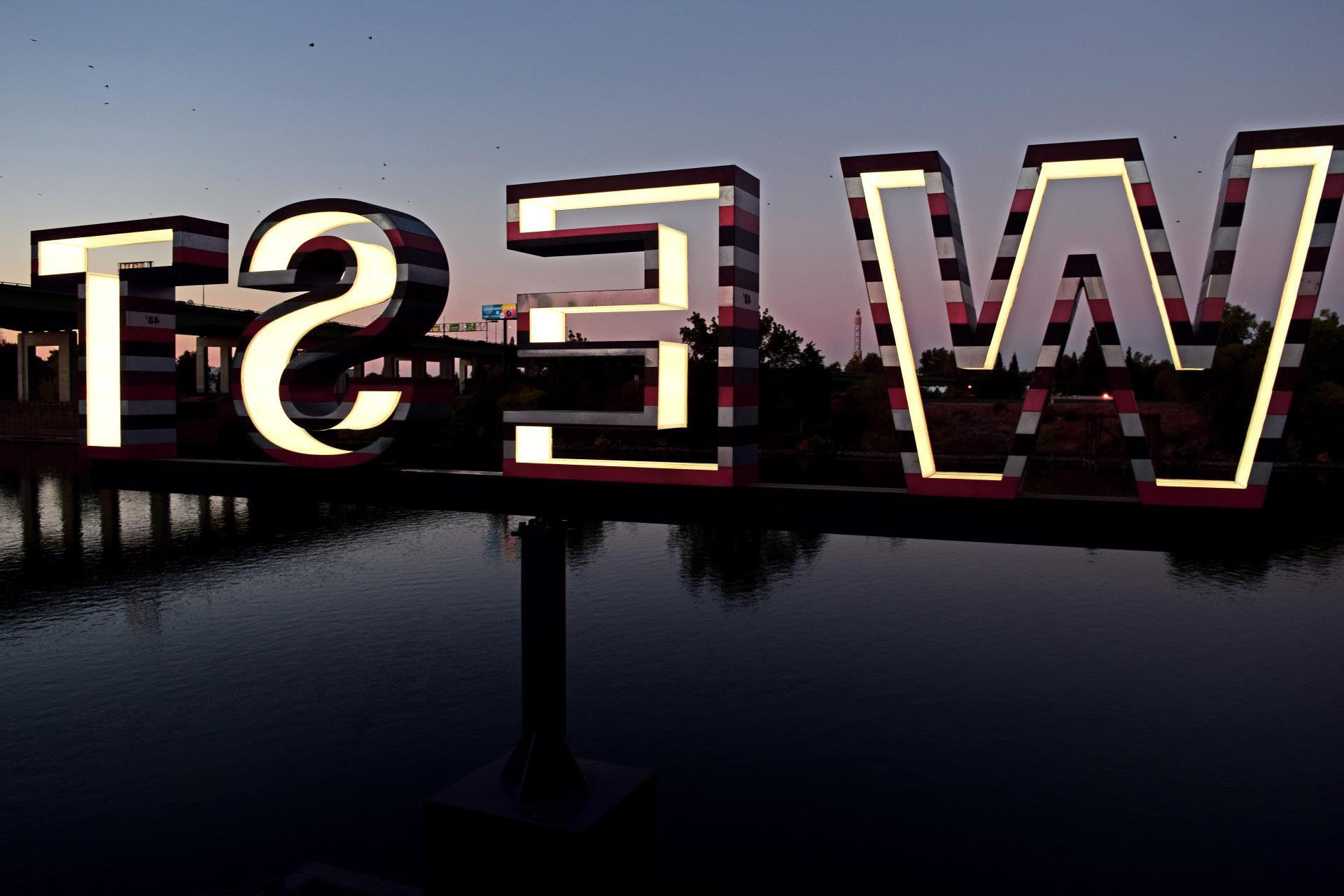 The Mill Street Pier was built in 1957 by the National Rice Mills for River transport of agricultural products.  After Rice Mill operations ceased, the Pier fell into disrepair. In 2010 partnerships with the Unger and Ramos Families and Fulcrum Property enabled the city to acquire land to create River Walk Park. In May 2013, the City entered into a contract with GHD for design of the rehabilitation project and securing the Central Valley Flood and Fish and Wildlife Permits. A colorful, kinetic public art piece called "WEST" was unveiled at the end of the recently refurbished Mill Street Pier in West Sacramento's Bridge District Monday evening, October 29, 2018. WEST was created and fabricated by artist Janet Zweig. It features hollow letters, four feet tall, which rotate and light up at night, creating an amazing spectacle that can been seen from across the river in Sacramento and from travelers on highway 50 crossing overhead.
Riverfront Outdoor Art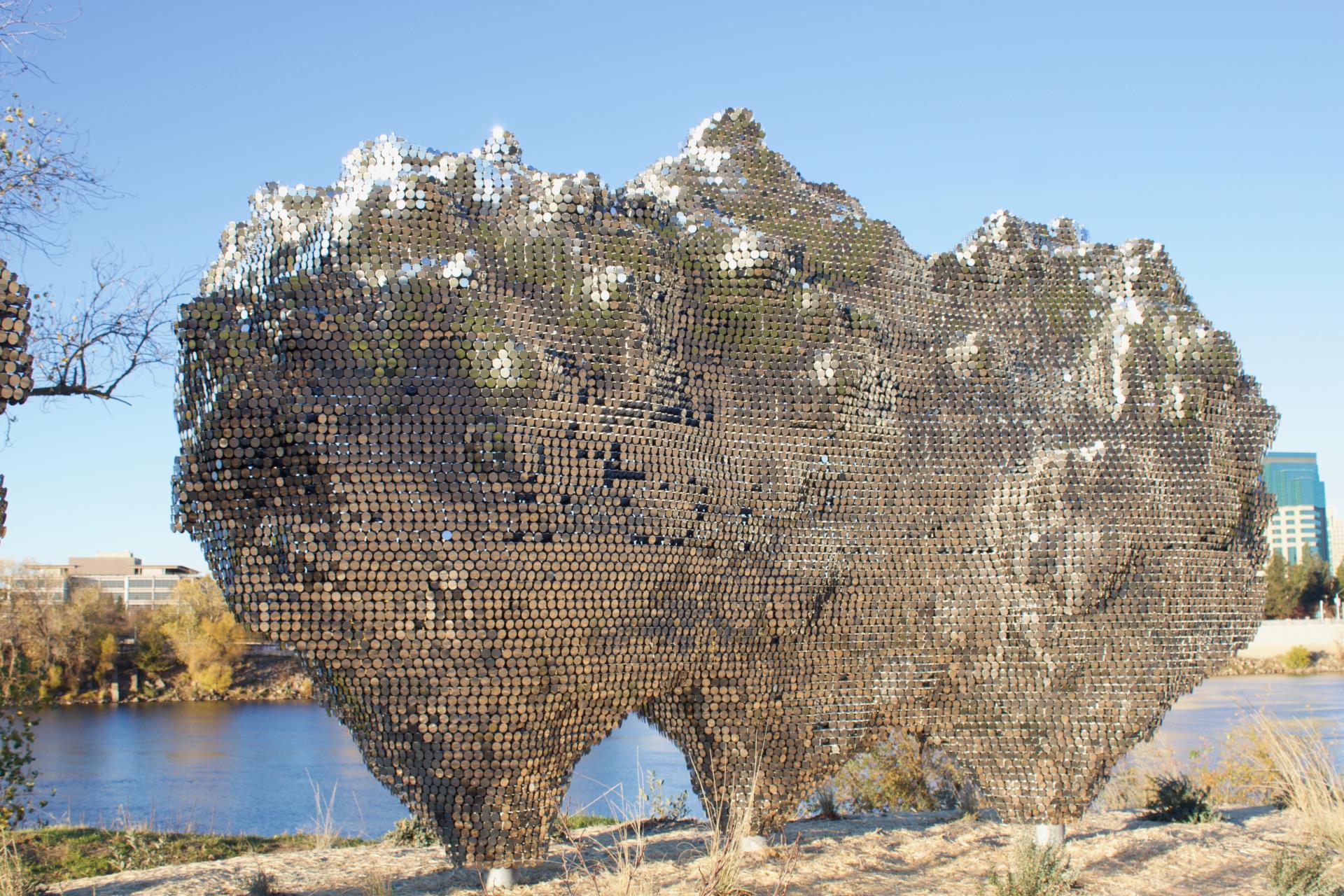 Pictured: "Subtile" art piece located at West Sacramento's Riverfront
West Sacramento's Riverwalk will continue to integrate new dynamic public art with grants including National Endowment of the Arts and from developers of the Bridge District. For more information, please click here.